Our Profile
We, Neelu Packing Industries are one of the leading manufacturer, supplier and exporter of Power Distribution Products. It has become a long standing name in the Indian Meter box and LT Distribution Box. The partner companies have seen a steady growth over the years and it has become a name to reckon with. With increasing annual sales every year, Neelu Packing Industries has become one of the leading players in Deep Drawn/ Metal/ SMC/ Polycarbonate Meter boxes and Lt Distribution boxes in India. We cater to a high profile list of clients and have consistently managed to achieve rapid annual growth. Our long standing relationships with our customers is owing to the high standards of quality and customer services, that we set for ourselves here.

And that is the reason why the company has seen the success it has from its humble beginning in 1988 by the founder and Chairman Mr Balbir singh. He was convinced that the versatility and diverse application of plastic held great promise and went on to create Neelu Packing Industries, a company initially aimed at servicing the growing demand of high quality packing Industries.

The NOIDA plant (unit-1) and our biggest, which has ultra modern 3D Tool Designing & Development Facility and State of Art Injection Moulding machines like SMC hydraulic press machine and Deep drawn power press machine came into being in 1999 with a purpose to service the Indian Power Distribution Industries. Neelu Packing Industries has always worked in close proximity with its customers to understand their needs and requirements, and then gone on and fulfilled them. Quality for the group is meeting customer expectation and we strive for it and more.

Neelu Packing Industries has come a long way since it began as a single plant in New Delhi. We have taken a step at a time making Meter Boxes and Distribution Boxes for State Government Power Distribution Companies and Electrical Utilities across India. We will venture on, thinking out side the box, making innovative products for the new markets. Evolving with the time and the Industries to cater for our customers.

Our fully equipped 4 manufacturing plants are located in the vicinity of Delhi: Noida in Uttar Pradesh. They boast of independent assembly and painting sections in addition to inspection instruments for quality assurance.

Our upcoming projects in this financial year includes a new manufacturing facility in Noida, UP.

Our Manufacturing Facility Includes
Raw Material Used - FR Polycarbonate Production per month: Approx 4,00,000.00 Meters boxes Raw Material Consumption: Approx. 200 Tons per Month
Tool Room Facility : VMC 4 Nos, Surface grinder 3 nos with highest dimension 1000 * 600 mm, vertical Milling machine 4 Nos, EDM 2 nos. , radial drill machines 3 nos, Planner 2 nos , Argon/Electric/Support Welding facility with all other state of the art facility to design and develop moulds in house.
Power Press Plant: Power press machine - 14 Nos , Shearing and welding Machine with state of the art powder coating facility.
SMC Plant: SMC Hydraulic press machine : 12 Nos
IMM Plant: Injection Molding Machine : 30 Nos

Raw Material Imported from Hongkong, Singapore and China

Quality certificates and Approvals
ISO 9001:2008
ISO 14001
BIS Certified
Our products are approved in RGGVY, DDGUVY, IPDS, BRGF projects across india.

Vision
With a vision to diversify and conquer new horizons we decided to manufacture Power Distribution Boxes and Plastic Moulded Meter Boxes. Things were not always easy but with hard work and perseverance, steadily saw results from each strategic decision we made.

Product Customization & Role as OEMS
Considering the different requirements of the power & energy Industries, we have developed specialization in custom manufacturing wide spectrum of Deep Drwan, SMC, Poly carbonate meter boxes, enclosures, Distribution Boxes & accessories. Our experience in production enables us to offer customized solutions, while maintaining defined quality standard and price competency, as per client's need. This has made us a preferred OEM for client's across markets.
Years of OEM Experience: 20 years
Major Markets Served: State Govt Vidyut Vitran Companies, Domestic energy meter manufacturers, Power Distribution Contractors
We can provide customized solution to our clients for any products that we are offering
Critical Success Factor
Business Philosophy:
Customer First
Focus on Technology to create World Class Product
Value for Money
Continuous Improvement
Customer Preferred Supplier:
Understanding & integrating customer needs
Short Lead time for Development
Full System Supplier
Cost competitive
Complete manufacturing solutions
Plant & logistics – close to customer
Continuous Technology Up gradation
International Standards:
Global standards in quality, delivery & service
Develop internal competencies of global standards
Our Commitment to Excellence
We Neelu Packing Industries are committed to enhance customer satisfaction by continual improvement in our quality management process as per ISO : 9001:2008/14001. We are also committed to execute orders & conduct business right – the first time and every time, while motivating and involving teams actively.

We believe in raising the benchmarks to stay ahead:

D&;B SMERA Rating: SE2B
Registered as a approved supplier for supply of distribution boxes in mp fspproject
Registered as a approved supplier for supply of meter boxes in mpmkvvcl-bhopal, jvvnl, bses, ndpl, scl

Team & Top Seeds
We are a well established engineering company, serving Indian Power Sector for more than 20 years. Our organization is supported by richly experienced engineers from prestigious Engineering Colleges and also by a group of technically qualified and trained workforce. Our teams are segregated into specialized job oriented department like Production, Quality Control, R&D, Administration etc., enabling them to explore their skill sets & make best usage of their qualification & qualities.

All our operations are efficiently guided by the leading Top Seeds, whose experience & business acumen have made us a progressive unit ever since establishment.

Our top seeds are:

Mr Balbir Singh - Founder & Chairman
Mr Rahul Kataria - CEO
Mr Satya Muni - Head Factory Operations
Mr Vikram Singh - HEad Quality & Tool Development
Mr Vijay - G.M

Our Clientele
Our valued clients are: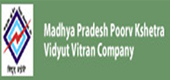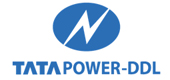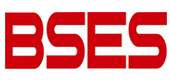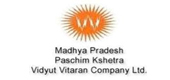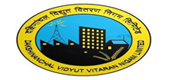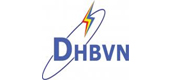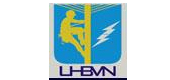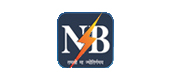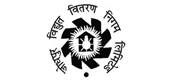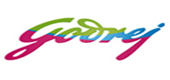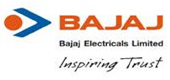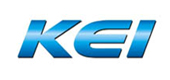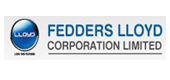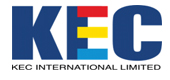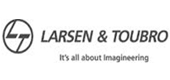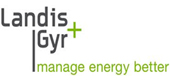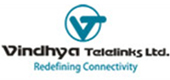 Why Us
We have more than 3 decades of experience in Plastic Injection Molding and Mold designing and Development
We have a dedicated quality control team which delicately to meet the ISO standards
The Product development and improvement is a continuous process and we have a dedicated R&D and Designing team for product development and continuous product improvement
We Manufacturer best polycarbonate meter box in the Industries as technicians and supervisors with us
The Technician and Supervisors are present round the clock in the production hall to make sure an uninterrupted production and to reduce the MTTR
Our Quality Policy revolves around providing "value" to the customers. Taking feedback and making improvements in the product is a continuous process in Neelu Packing Industries Delivery on time is our prime goal
We believe in continuous Technology up gradation
Manpower Training and Development is a continuous process
We have developed internal competencies of international standards
Our Compliance to Quality
We as a quality conscious organization with strictly adhering to stringent manufacturing & performance standards defined. Our hi-tech product designing facility and modern production process assures compliance to Industries defined standards and optimum performance of our range. Our quality mechanism envelopes every aspect of product development & delivery and measures are adopted for stringent analysis & inspection of incoming material, in-process items, finished items and ready to dispatch orders.